Cities & Covid-19 | Prato, Italy by Flavia Giallorenzo
Students & researchers share their impressions of urban living during a pandemic | a TAU City Center special project
How is life in cities affected by the spread of coronavirus?
Prato (Tuscany, Italy) is my city and the place where I live. Just 20 km divide Prato to Florence with a short straight piece of highway connecting these two as intertwined as different urban realms.
Before Covid-19 commuting was the mainstay of my working days, but then, actions, acts, time, and spaces - that once were social exchanges, passages, standstills, familiar faces of strangers, noisy crowded trains - have become off-limits spaces and inconceivable moments.
Tuscany, have been touched by the epidemy less than other parts of Italy like the northern regions, but, since the first cases in Italy - in the last days of January - Prato has been under the attention because it is the second-most populated Chinese community in Europe. Those days, celebrations for the Chinese New Year were going to start, but the traditional parade in Prato was cancelled because it would have been too crowdy and dangerous in the Coronavirus era.
FIG.1. Chinese New Year celebrations in February 2019. Piazza del Comune, Prato (Italy)
Despite early concerns and politically driven controversies about families who were visiting their relatives and friends in China, Prato has had one of the least numbers of cases and deceases in Tuscany, also thanks to the responsibility of the community. This complex social system of emerging multicultural energies in the city has lived the lockdown as anywhere else in Italy.
Finally, after two months of (almost) total national lock-down, during which people could not get out their houses excluding few exceptions, the government decided to gradually re-open activities.
Walking back down the streets of my city stimulate me, exploring familiar and, at the same time, unprecedented urban spaces.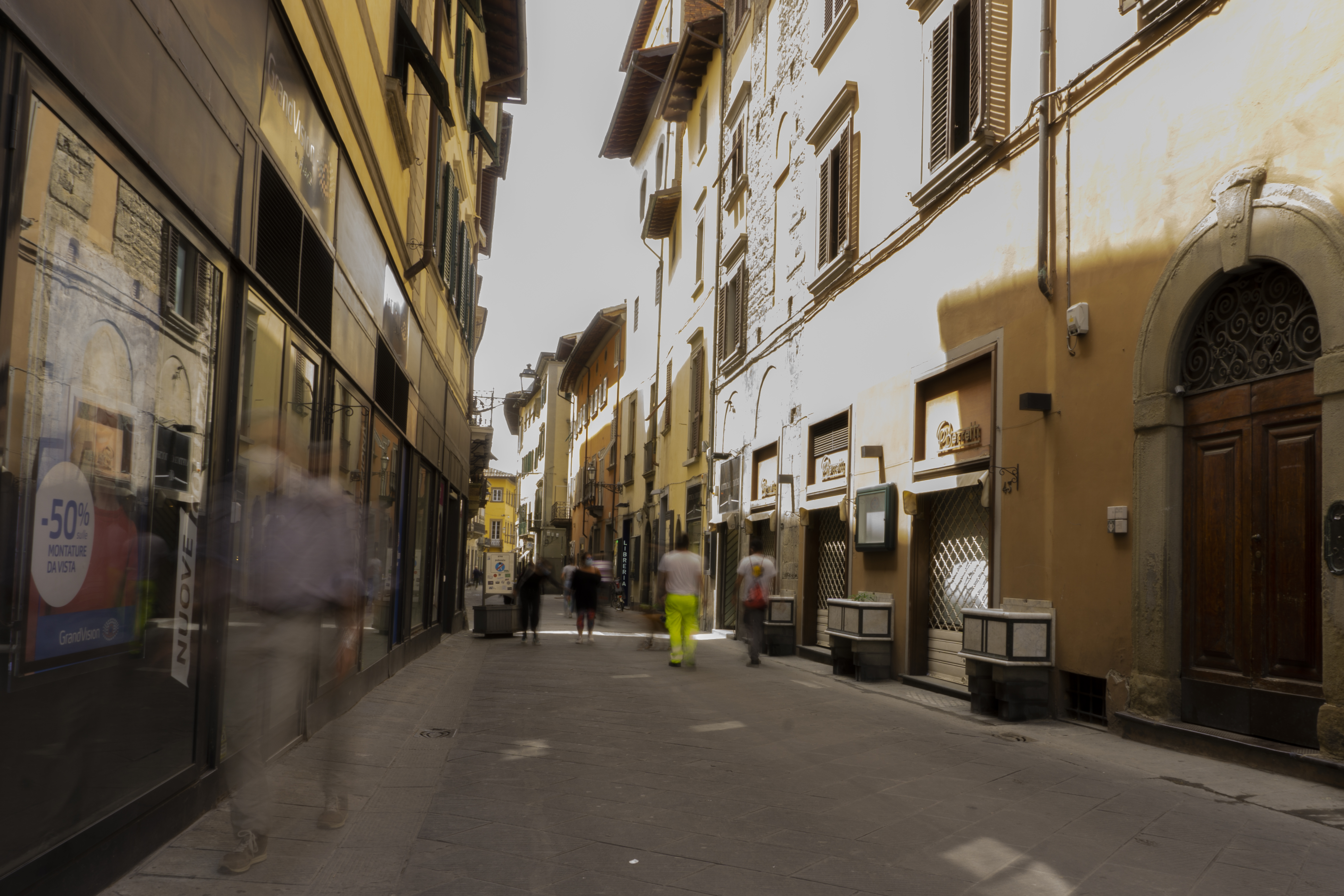 FIG.2. Main street in the historical centre of Prato (May, 14th 2020)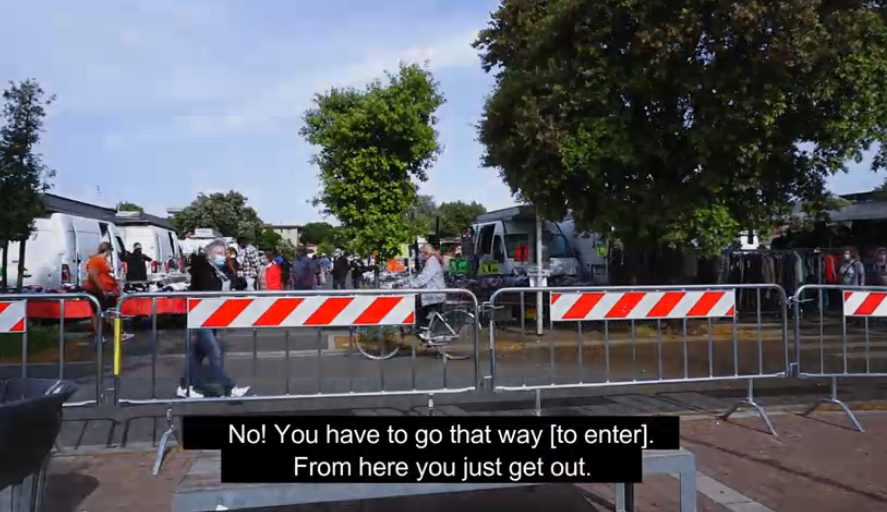 ​
VIDEO New 'borders' at the local weekly market in Prato (May, 18th 2020). Watch the short video >
What better place to look at this revolution than the street level, considering that "[i]n Jacobs's view […] 'animated alleys' are the constantly renovating interface between the hardware and software of a city"(Perrone, 2019: 11)[1].
In spaces, something once very familiar such as entering in a shop or working must be fast rethought, adapting our (previous) spontaneous behaviour to new patterns, unprecedented situations.
FIG.3. Waiting outside of a butchery in the historical centre of Prato (May, 14th 2020) ​
FIG.4. Looking inside a factory during working hours. On the sign: "Stop. Coronavirus. We invite to maintain the minimum distance between people of a meter…and eighty (hand written)". Viale Galilei, Prato (May, 18th 2020)
During the lock-down period, empty streets and strict-ruled behaviours were the normality, remembering dystopic panoramas[2], but today people are gradually getting more creative, within the range of possibility given by the top-down laws. Bottom-up planning and self-organization seems to be widespread in the city, a vibrant (new?) city.
FIG.5. Piazza Santa Maria delle Carceri, Prato (May, 14th 2020). One of the main squares in the city centre. I had never seen people playing soccer in this square since few days ago. Actually, it seems a very suitable place to play.
---
[1] Perrone, Camilla. (2019). 'Downtown Is for People': The street-level approach in Jane Jacobs' legacy and its resonance in the planning debate within the complexity theory of cities. Cities. 91. 10.1016/j.cities.2018.12.023.
_________________________________________________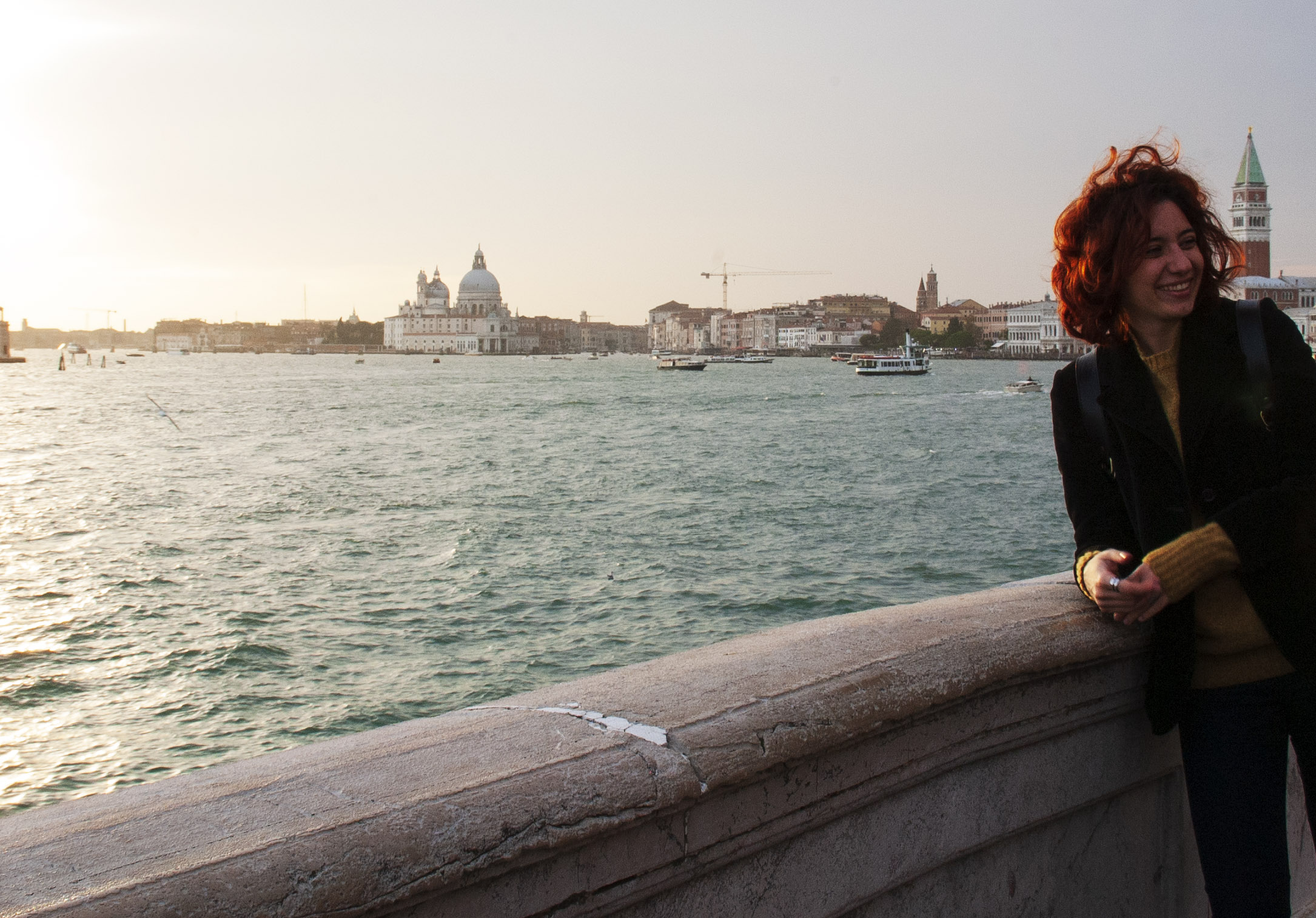 Flavia Giallorenzo is currently a PhD student in Architecture, Urban and Territorial Planning at the University of Florence (Italy). Master graduated in City and Territory's Planning and Design, in 2017 she joined the Critical Planning and Design Lab (University of Florence).
Her research project is about strategic spatial planning and complexity, focusing on digital home-sharing platforms effects on public spaces.
Recently, it has been necessary to open reflections on Covid-19 pandemic and the home sharing market, considering the complex nature of both phenomena.
She is interested in complexity science and socio-spatial dynamics in (post)metropolitan urban realms. She tries to look at contexts both through quantitative and qualitative approaches.
Publications include Perrone C., Rossi M., Giallorenzo F., "Regions are back in town. Un approccio strategico e transcalare alla governance dei confine", Contesti, vol. 1/2018, p. 204-219; Perrone C., Rossi M., Giallorenzo F., (eds.) "The city from the outside in. A visual exploration of emerging peripheral urbanity" Florence University Press (forthcoming).
*Text and images by Flavia Giallorenzo